'D' day at Camden Pop Up shop ..Advent produces a new Date Identifier for December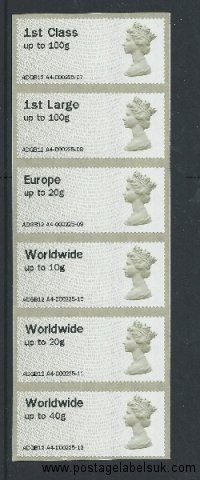 As we enter Advent the Hytech machines at Camden Pop-Up shop have a updated 'Date identifier' – with the Text String 'rolling over' to 'ADGB12' on the 1st of December.
See post below for detail of the Hytech 'Next generation' Text String. Originally the Text String was ANGB12 and now is ADGB12. This means the MA12 Hytech Christmas Robins with a ANGB12 identifier are now obsolete.
The first ADGB12 Session number for A3 was 226 and A4 was 225.