Countdown to Post & Go V2~New Stamp, New Labels and Checkout!
.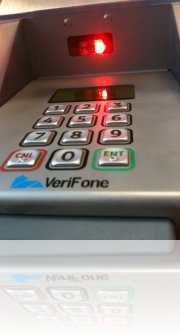 The Post Office have confirmed that the preparations required to introduce the new software upgrade (known as 'V2') which will provide new functions to the existing Post and Go machines has now been completed.
Once 'V2' has been activated then the Post and Go machines will offer new products and services, including the facility to process Special Delivery, Recorded Signed For and Parcelforce Worldwide products both inland and overseas. They will also offer a 'Retail Checkout' function allowing for  the payment of packaging items such as Jiffy bags and packaging Tape etc via the Post & Go machine.
The new functionality will provide collectors with opportunities to add to their collections in the form of a new stamp , new labels and associated  receipts.
The only visible sign of this upgrade currently is the presence of a newly- fitted barcode scanner just above the Pin Pad in all machines in the network, (except those at Tudor Street as, being sited in an unmanned environment, they will not be offering a 'Retail checkout'  facility).
Post and Go V2 is due to commence roll-out at the beginning of September to reach at least the 'Birds' network by the First Day of Issue of Birds 4 on 16th September.
Full information on the upgrades the  new labels and stamps will appear here as soon as known.