First Post and Go Forgeries from Devon appear in Australia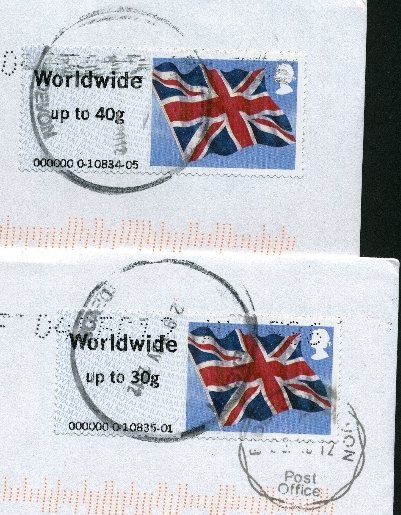 With thanks to John McCallum via http://pmechuk.blogspot.co.uk/and a correspondent from Australia, the first DIY Post and Go stamps have been reported.
These are likely to have originated from someone who has illegally obtained 'Blank' (unprinted) Post and Go stamps and attempted to overprint them to look 'real'. (although the Post Office in Devon appears to have accepted these as valid).
These are likely to be viewed very seriously by Royal Mail and I would expect an thorough investigation to be carried out with possible legal action for such a serious attempt at fraud.
Anyone with any further sightings of these items please email me at postagelabelsuk@gmx.com .